As the whirlwind month of October winds down we look back and reflect on what a great month it was! For those who may not be familiar with October events, it is very busy month in Los Cabos. From some of the richest fishing tournaments, high season and tourism levels start to rise, and of course Sammy Hagar's birthday bash at the Cabo Wabo Cantina! For years the faithful redhead fans have made their way to Los Cabos to take in one or all of the birthday concerts. Many of the fans still camp out on party on the avenue waiting for the complimentary tickets for the concert. This has become really a part of Cabo's culture and the Redhead fans are welcomes by many every October!
For years ADLN has been the charity organization of choice for Redhead fans wanting to give back, to a town and community that they have fallen in love with and call their second home. With the help of many of the Redhead fans, we at ADLN are able to organize a sunset cruise, host an annual beach party, and offer auction items which include signed memorabilia donated by individuals and signed of course by Sammy Hagar. In 2015 ADLN successfully raised $10,000 all of which goes directly to helping the children in Los Cabos needing medical care.   This was all made possible thanks to the help of these generous and wonderful people! We would like to take a moment and thank a few very special individuals who have all helped make this an annual party and event and through their hard work, have helped us at ADLN make many projects, including our new clinic a reality!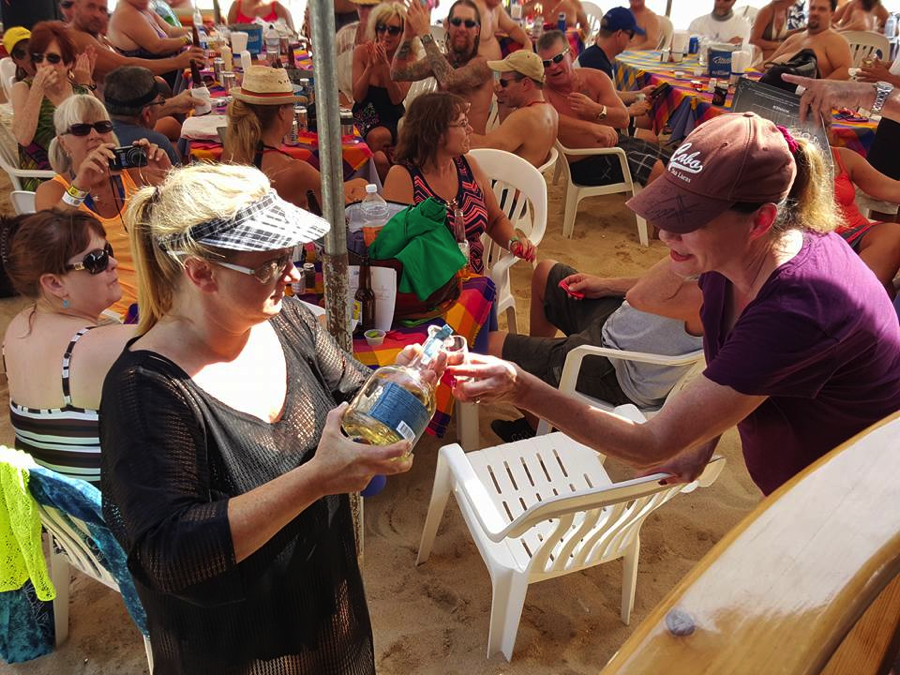 Special Thank You To;
Carla Stead for organizing and helping plan the events and providing guidance on how to make sure everything was smooth and fun for all!
Cindi Drafahl for helping with the auction, and ticket sales and really without your help we would have had a tough time pulling out so many fun events!
To Brando for helping with the Cerritos auction, and of course, the donation of the many items which raised a tremendous amount of funds for ADLN.
Also a very special thank you to Cabo Wabo cantina for the donation of the show tickets, which helped raise thousands of dollars through donations, raffle drawings, and the high bid auction!
Thank you all for your help and to the countless other volunteers and fans who helped make this one of the greatest events in recent years!
Also, as it always does, the community of Los Cabos plays a big role in making this event successful! With donated items for the 5 raffle drawings, and the auction items. The following is a list of the generous companies and individuals who donated to make this event possible. Thank you all, and we are already excited to start planning 2016 #mastequila!
Donor list for Raffle/Auction 2015
The Residences @ La Vista Resort
Mex Sun Spa
Cabo Wabo Cantina
DOC Wine Bar
El Squid Roe
Templo Restaurant and Bar
Sushimanie
Hacienda Cocina Restaurant and Bar
Uno Mas Cabo?
Misiones de Kino Restaurant
RedRum Sportfishing
ITX Los Cabos
La Esquina Restaurant and Bar
Burrito Surf
Wicked Pizza
Captain Tony's
La Casa Country Restaurant
Mariscos Mazatlan
Peacocks Restaurant
Mi Casa Restaurant
The ledge Restaurant @ The Thompson
Dos Mares Restaurant
WTF Restaurant
JW Maxx Solutions